AI-Powered Mindfulness and Wellness
Research-Backed Mindfulness Journaling, Meditations and Problem-Solving, Cognitive Techniques.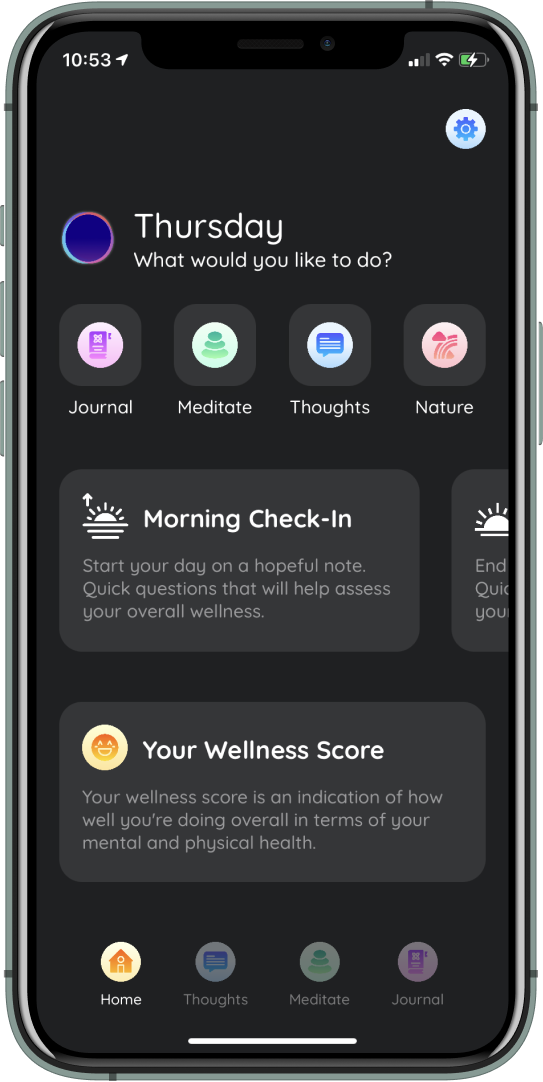 Research-Backed Mindfulness & Wellness
Your very own private journal.
Record your mood, thoughts and feelings after every session. Making journaling a habit is now super easy.
Solve challenges in your life and develop action plans.
Serene's unique cognitive techniques helps you cope with any challenges.
Meditate, Anytime & Anywhere.
Browse through an extensive list of guided mindfulness meditations.
Serene helps you lower stress.
Feel calm, relaxed and serene using research-backed techniques.
Different meditations, for all occasions.
Guided mindfulness meditations covering many topics and situations.
Meditative, atmospheric nature soundscapes.
Transport yourself back to nature with atmospheric sounds.
Meet Serene
Journal, meditate and feel calm and relaxed and solve your challenging problems by developing action plans.